For three generations, the B&G and Betts family of businesses have been serving drivers, businesses and governmental organizations with top notch auto body repair, glass replacement, equipment hauling, roadside assistance and vehicle repair services. In Delaware, Maryland and beyond, people understand that our family of businesses has thrived now for over 50 years because of our unwavering commitment to our customers.
For about a decade now, B&G Truck & Trailer has been contributing to this standard of excellence as we have grown the truck and trailer repair arm of the B&G and Betts family of businesses. Our Middletown location by Rt. 71 & Rt. 301 enables us to serve customers better than ever. With expanded bays and state of the art equipment, we are equipped to meet nearly any repair or maintenance challenge.
At B&G Truck & Trailer, we understand that the success of our clients' businesses and organizational operations hinges on dependable maintenance and timely repairs of their vehicles and equipment. Whether it is an owner operator with one truck, a tree service running a small fleet of Top Kicks or a school or municipality looking for reliable bus and van repair, our team is going to make sure every trailer, RV or semi leaves our property maintained or repaired with special attention paid to safety and quality.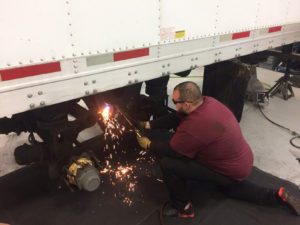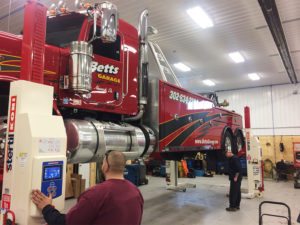 ---
If you are looking to learn more about B&G Truck & Trailer, call or click today and put our team to work for you.